I'm lying on the bed and Kruno is putting a bandage on my leg…
I am asking life – why?
You come to the island, you want a normal vacation and to forget a little about all the worries that await you back in Zagreb.
I leave the apartment enchanted by the sunset and the puff. I fall.
One leg scratched. The other is twisted.
We go to the emergency room, they think it's nothing and we go back to the apartment.
A series of cold compresses, a series of whining about how life is not fair.
Well, my friend told me I was just pegula. Dalmatian word, meaning that you are unlucky. And I really am.
We, locals, have that kind of mocking trait – we make fun of foreigners who go hiking in inappropriate footwear. And when they climb to awkward places to take selfies. And then it happens that I – a local, in a tourist endeavor, become worse than those tourists. I fall on a small barrier that separates our path from the neighbor's.
In these moments while holding the pads, only one thing is on my mind.
To make me feel better.
All the problems you are otherwise nervous about are irrelevant. Health and health itself.
The locals immediately brought me ice and swelling cream. After visiting the emergency room, they also bought me crutches in the area. That beautiful harmony of island people. When you don't have everything and you immediately learn to share with others and be there for them.
It's hard for me to walk with crutches. I cry like a little kid and I ask life why?
It's even harder for me without crutches. I mean, I know life isn't perfect and we have to dance while the storm is around us but – enough with lessons life, I get it.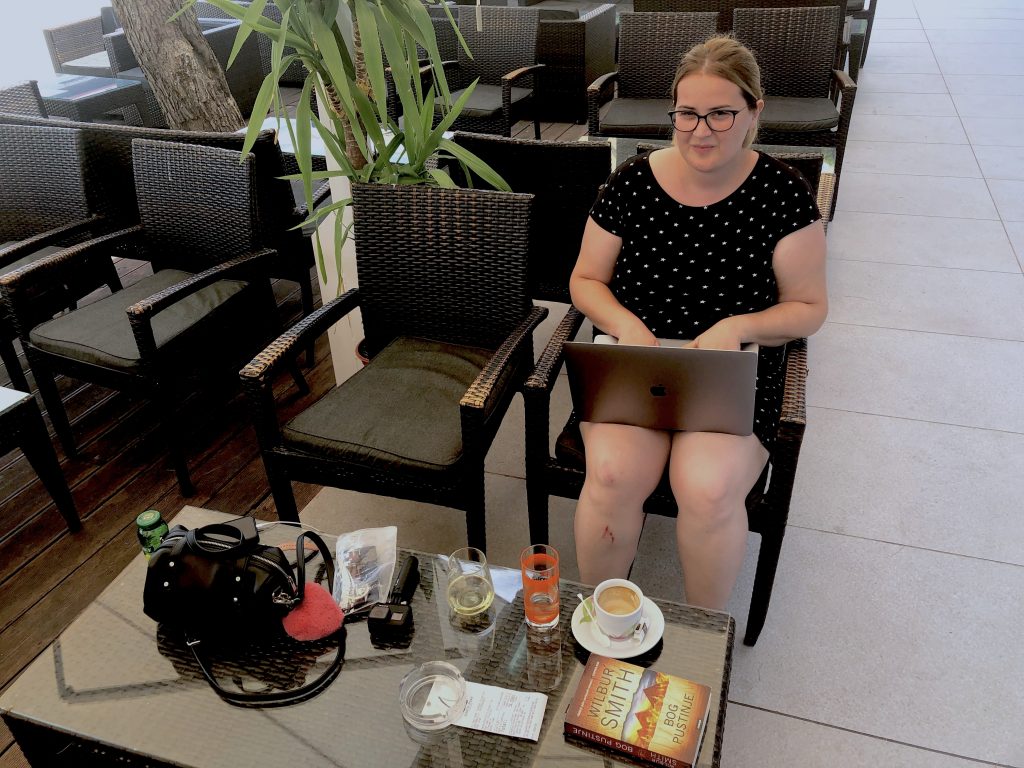 P.S. This was written yesterday in pain. Today I feel better and I can stand on my feet. I am writing this post at the ferry port while we wait for the next ferry and drink coffee.
Life, you are weird, but I still love you.
Please just one thing, be a little gentler on me.
And you, my dear ones, once again learn from my mistakes and look where you are walking. Do not catch sunsets, they can be dangerous. And don't wear flip flops, even if you only go to a restaurant in front of the apartment. Sneakers are the law!